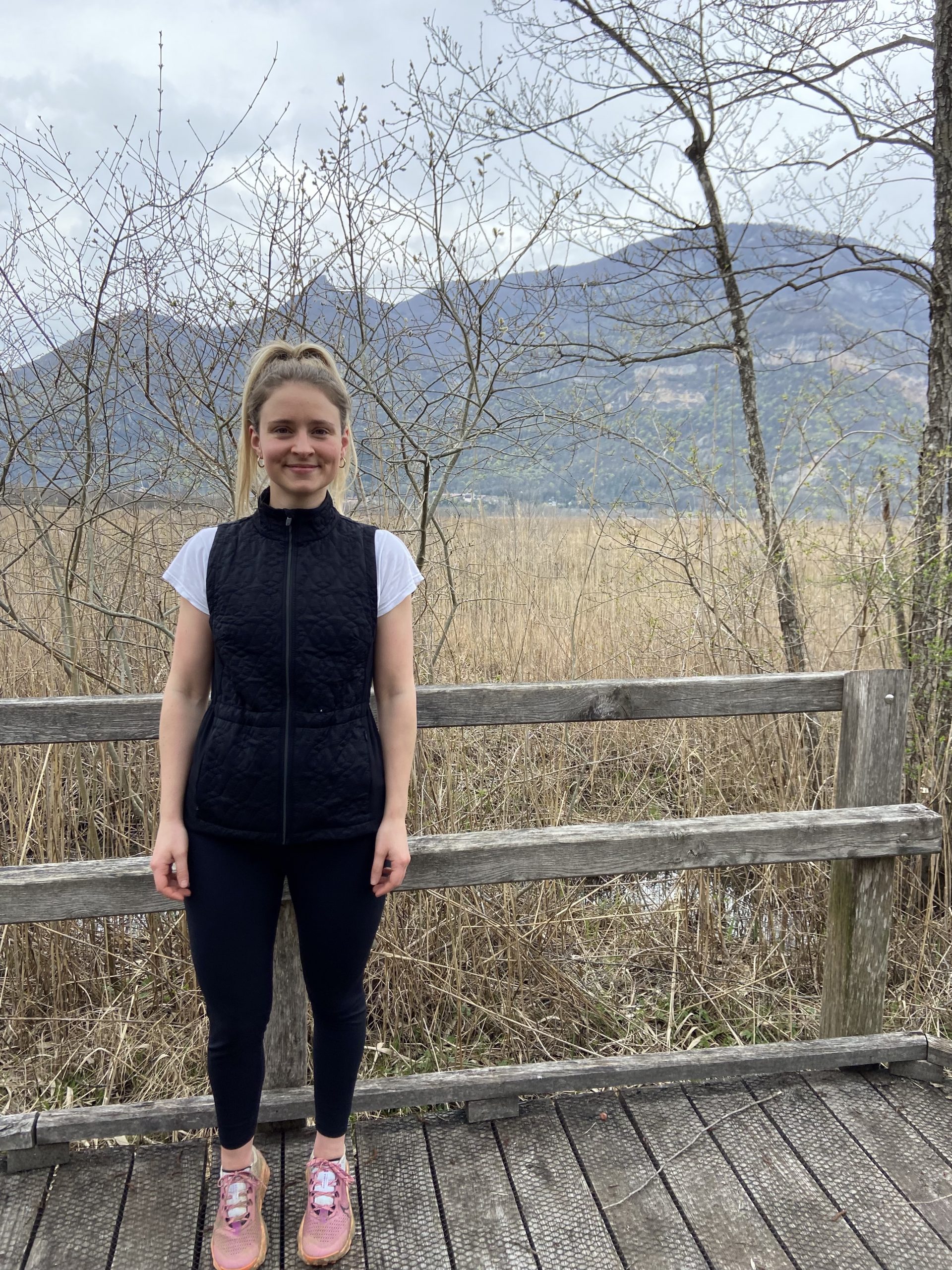 Frankie's London Marathon fundraiser
"Inspired by Pippa Erskine, the most wonderful sister, daughter, wife and friend to so many, I will be running London Marathon in April! 
I'm hoping to raise money in Pippa's memory towards providing the patients at Harefield Hospital a place to find some comfort, peace and distraction. The Healing Garden is currently available to patients, relatives and staff, but it would mean the world to add a water feature to this space in Pippa's name."
Frankie Rushton
A message from Pippa's family:
"Our family shares a precious memory that has comforted us in our darkest moments and that will sustain us in difficult times to come. We remember our beloved Pippa sitting on the grass, under the trees in the Healing Garden at Harefield Hospital, surrounded by people who cherished her – her husband, her parents and sisters and her two dogs, sharing ice creams and enjoying the sun. She so loved to be in the sun.
Pippa died a few days after this memory but even the day before she died she was able to get out into the garden and took pleasure in being outside to feel the breeze on her skin, to see the birds in the trees and to hear the sounds of other families and people who work in the hospital taking pleasure from the beauty of the garden.
We will be forever grateful to Rosemary and to everyone who has contributed to making the garden a real haven of peace. The time we spent there made an unbearably sad time bearable, it allowed us to escape the atmosphere of the ward and to be together as a family in a space that was calm, beautiful and that connected us to nature and the wider world.
We are so touched and grateful that Frankie has chosen to fundraise towards adding a water sculpture to the garden in Pippa's memory."
Please click here to donate to Frankie's London Marathon fundraising page, in honor of Pippa Erskine.