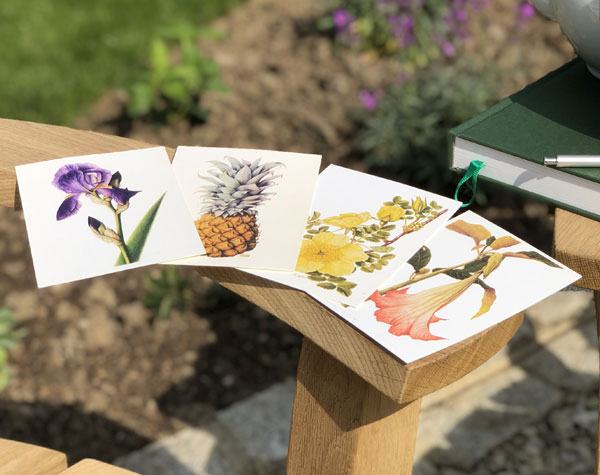 Harefield Healing Garden Shop
All the funds raised will go to The Harefield Healing Garden Appeal, an appeal for the Royal Brompton and Harefield Charity.
We asked botanical artists to to donate their time and talent to paint water colours on the subject of Plants that Heal. Here are some of the amazing paintings available to buy. We've also made some prints and cards from a selection of them.
All proceeds from the sale of these stunning botanical works will go towards the Harefield Healing Garden. 
Click the links below to contact us to buy any of our merchandise.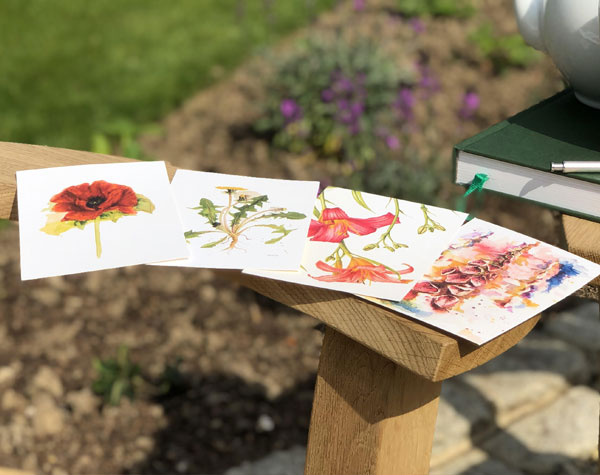 Botanical greeting cards pack A
£5.00 + £2.00 P&P
A pack of eight A6 Botanical greetings cards (2 of each design) with envelopes, blank inside for your own message. Please contact us via the link below to buy or call Rosie on 07966 094974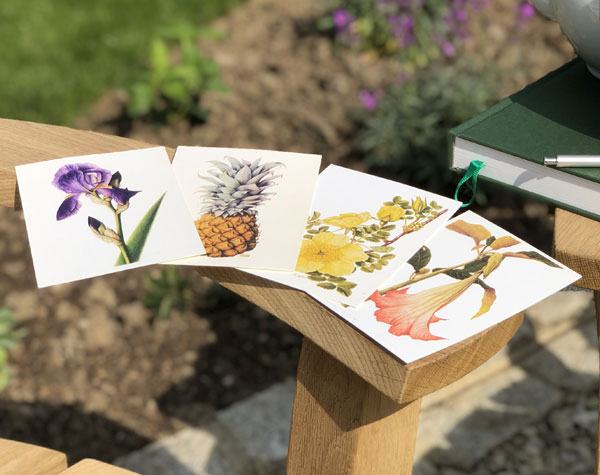 Botanical greetings cards pack B
£5.00 + £2.00 P&P
A pack of eight A6 Botanical greetings cards (2 of each design) with envelopes, blank inside for your own message. Please contact us via the link below to buy or call Rosie on 07966 094974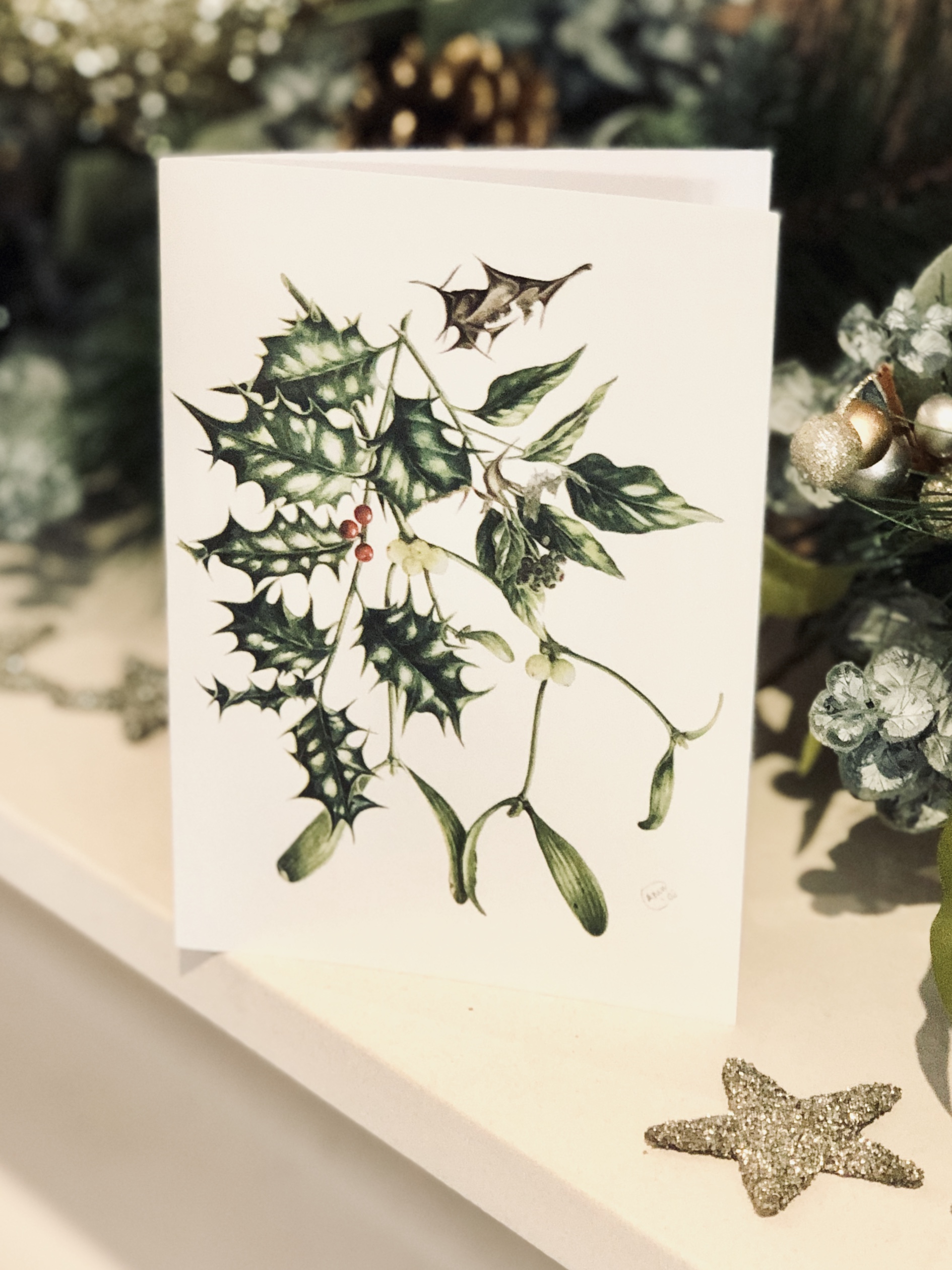 Holly & Mistletoe Christmas cards pack of 10
£4.00 + £2 P&P
A pack of ten A6 Christmas cards with envelopes. Message inside reads: "Merry Christmas and a Happy New Year". Please contact us via the link below to buy or call Rosie on 07966 094974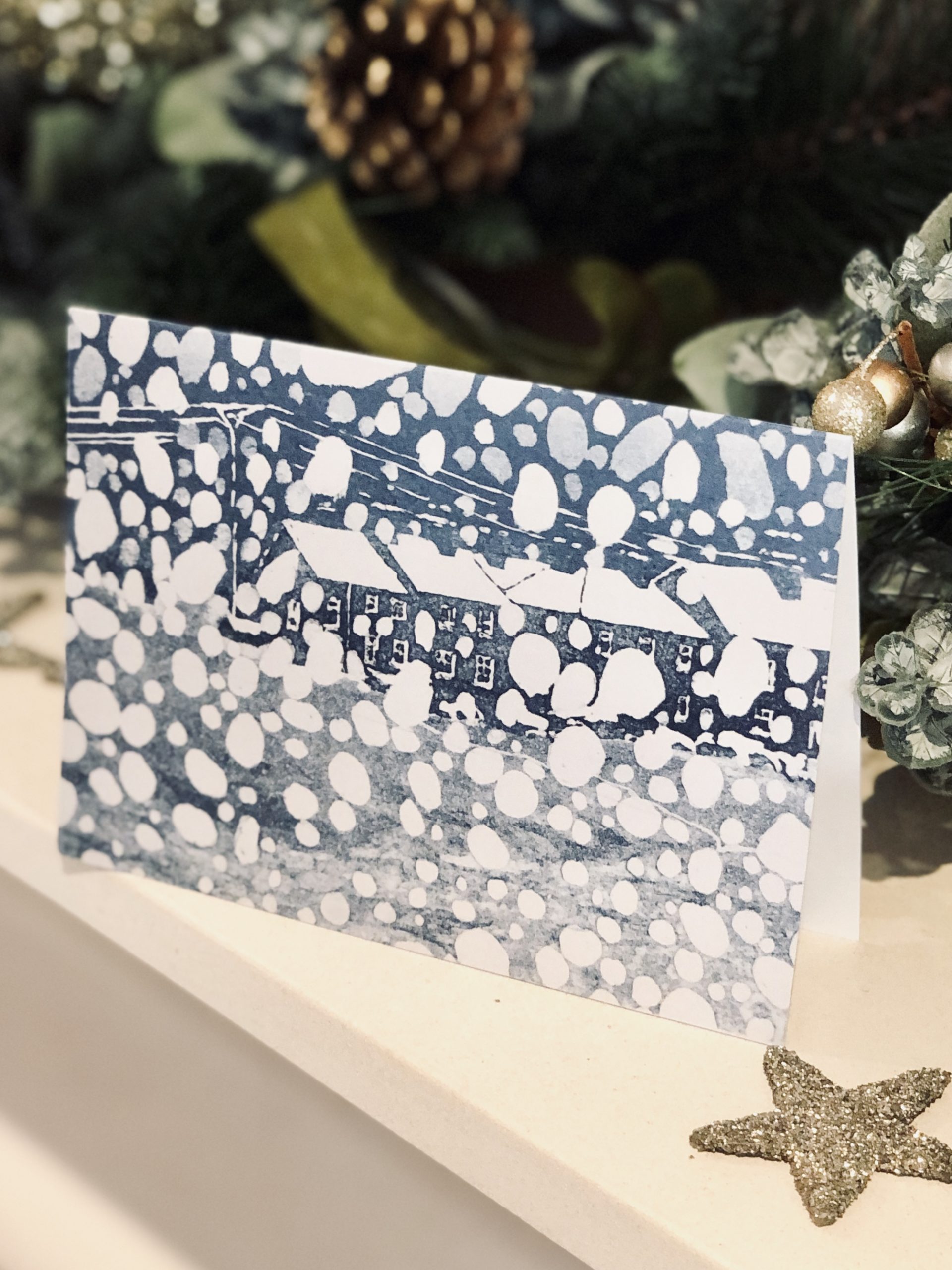 Snow Christmas Cards pack of 10
£4.00 + £2 P&P
A pack of four A6 Botanical postcards with envelopes. Message inside reads: "Season's Greetings". Please contact us via the link below to buy or call Rosie on 07966 094974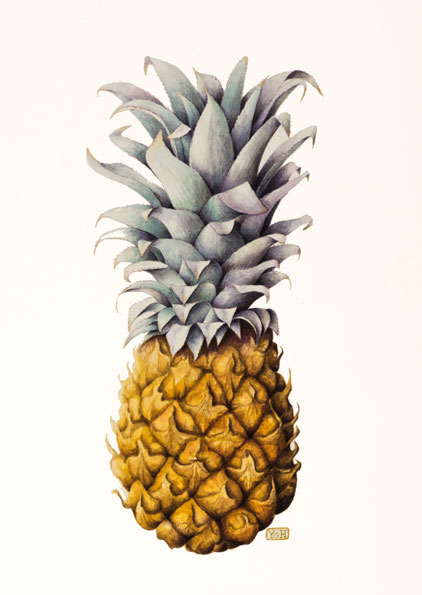 Queen Pineapple
by Yvonne Hammond
£30.00 + £2 postage
Limited edition A4 botanical mounted print. Please contact us via the link below to buy or call Rosie on 07966 094974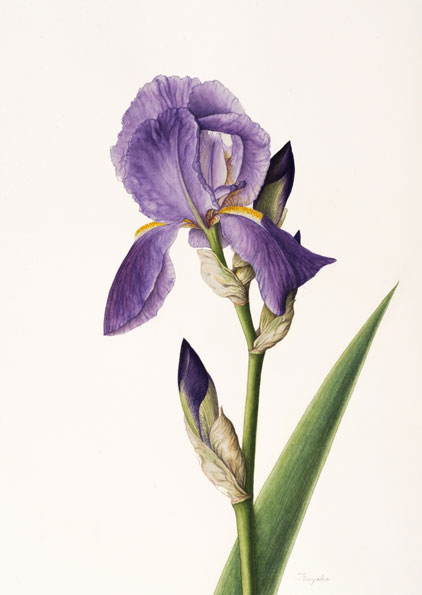 Iris Germanica
By Tsuyako Elliot
£30.00 + £2 postage
Limited edition A4 botanical mounted print. Please contact us via the link below to buy or call Rosie on 07966 094974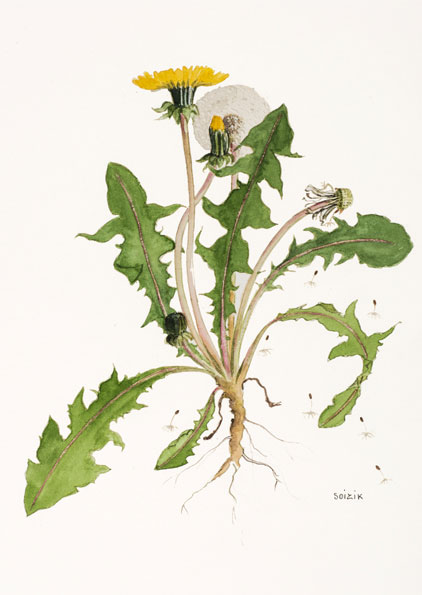 Pissenlit
By Soizik
£30.00 + £2 postage
Limited edition A4 botanical mounted print. Please contact us via the link below to buy or call Rosie on 07966 094974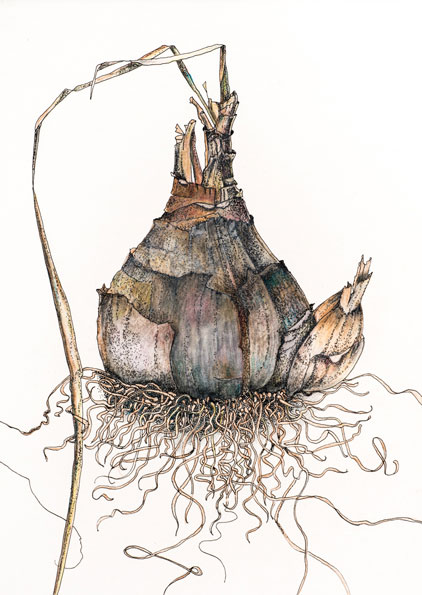 Black Garlic
By Angela Bowman
£30.00 + £2 postage
Limited edition A4 botanical mounted print. Please contact us via the link below to buy or call Rosie on 07966 094974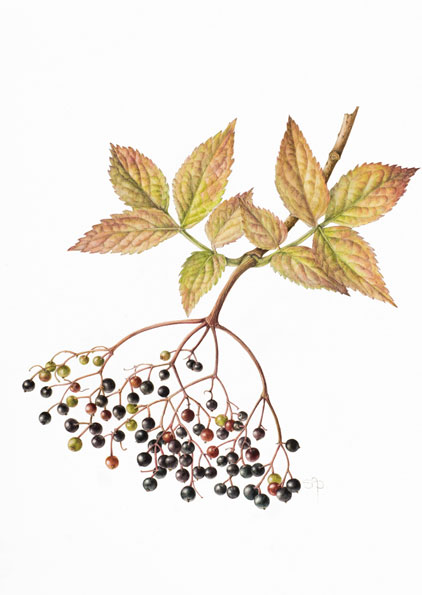 Sambucus nigra
By Sally Pond
£30.00 + £2 postage
Limited edition A4 botanical mounted print. Please contact us via the link below to buy or call Rosie on 07966 094974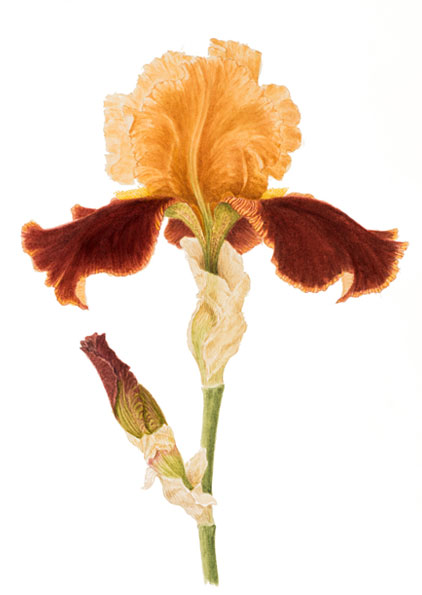 Iris Supreme Sultan
By Helia Nicolle
£30.00 + £2 postage
Limited edition A4 botanical mounted print. Please contact us via the link below to buy or call Rosie on 07966 094974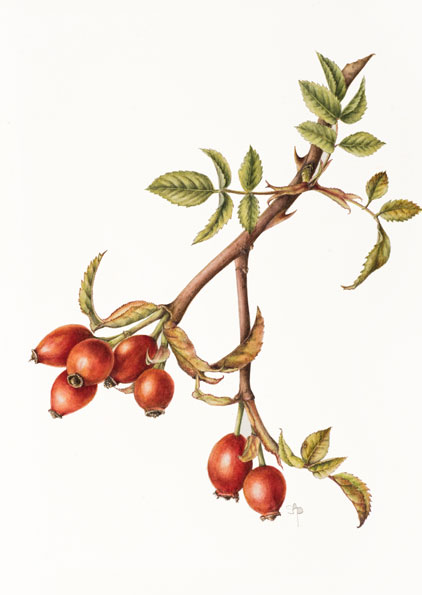 Hips of Rosa Canina
By Sally Pond
£30.00 + £2 postage
Limited edition A4 botanical mounted print. Please contact us via the link below to buy or call Rosie on 07966 094974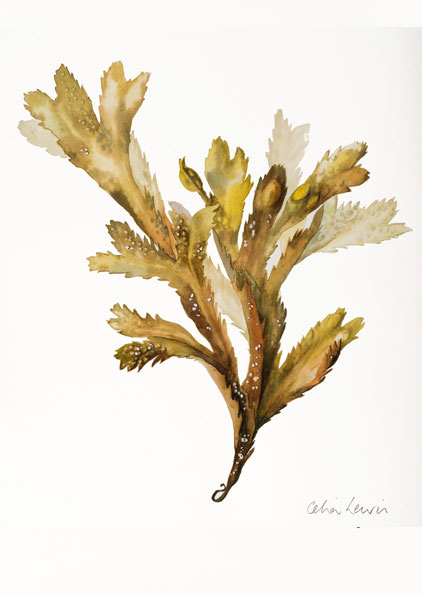 Serrated Wrack Seaweed
By Celia Lewis
£30.00 + £2 postage
Limited edition A4 botanical mounted print. Please contact us via the link below to buy or call Rosie on 07966 094974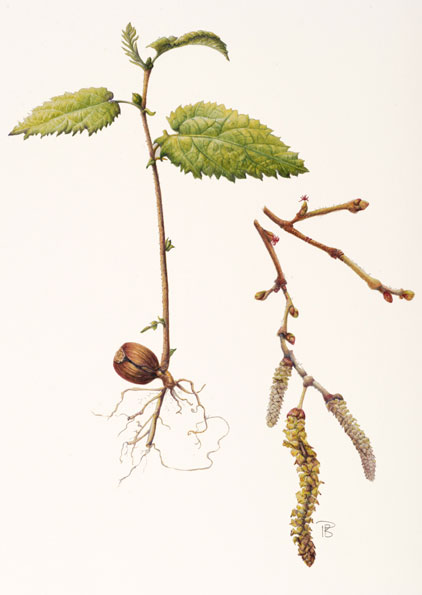 Hazel Corylus Arellana
By Pearl Bostock
£30.00 + £2 postage
Limited edition A4 botanical mounted print. Please contact us via the link below to buy or call Rosie on 07966 094974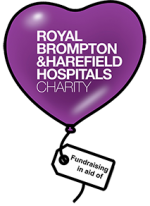 All funds raised to go to the Harefield Healing Garden; a restricted appeal of the Royal Brompton and Harefield Hospitals Charity, Registered Charity No. 1053584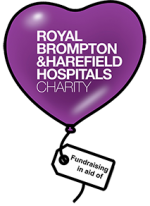 All funds raised to go to the Harefield Healing Garden; a restricted appeal of the Royal Brompton and Harefield Hospitals Charity, Registered Charity No. 1053584