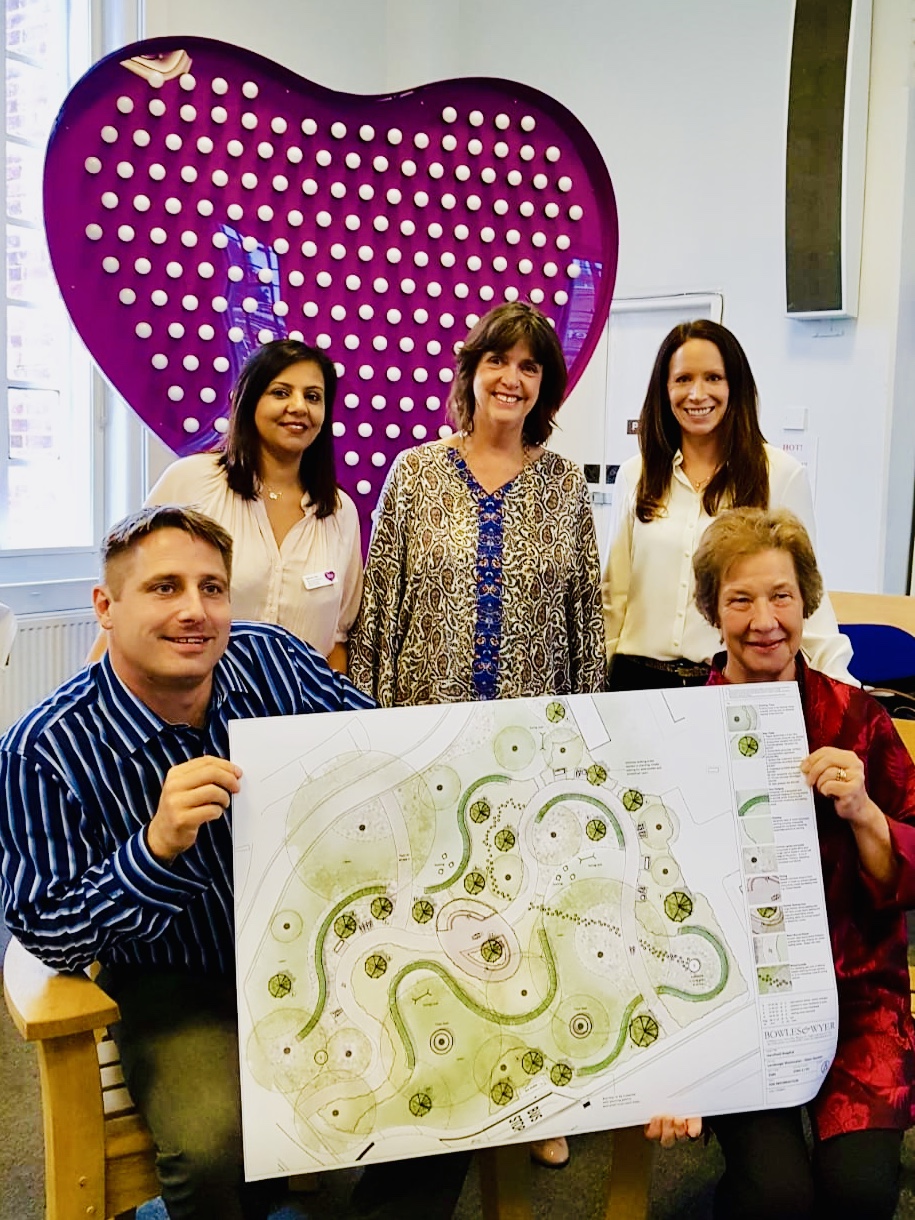 The Harefield Healing Garden appeal has officially Launched!
Thank you to everyone who came along to our launch party on Thursday evening. Special thanks to Dave Royston, Consultant Anaesthetist, for the fascinating talk on the history of Harefield Hospital and the healing effects of plants, and to James Smith and Jason Lock from Bowles and Wyer for presenting the plans they have so beautifully created for the Healing Garden. Thank you to Simon and Romily Burvill from renowned outdoor furniture makers Gaze Burvill, who talked guests through their furniture range and showcased their stunning May Thrones, as well as those who came to support us from the RBHH Charity; notably Gill Raikes, Ashley Westpfel and Salider Rai. And of course with special thanks to the patients and their families, past and present (yes, some passionate patients even came attached to their drip stands!) who came along to see our plans and to find out more about the appeal. 
There are numerous ways in which you can help us to fundraise, starting with our summer 2019 fundraising initiative 'Throw a Party in your Garden'. We would love for you to organise a coffee morning, afternoon tea, or even a low key family BBQ in your garden this summer; invite your guests to donate towards the Harefield Healing Garden, to help us on our way to raising the money we need to create the garden.
Thank you – we look forward to hearing all of your fundraising stories – and please don't forget to send us a photo to appear in our fundraising news!
Photo clockwise from top left: Sallinder Rai – RBH Charity community and events fundraising manager, Rosie Pope, Catherine Perry, Gill Raikes – CEO of RBH Charity, Ashley Westpfel – RBH Charity Director of fundraising.