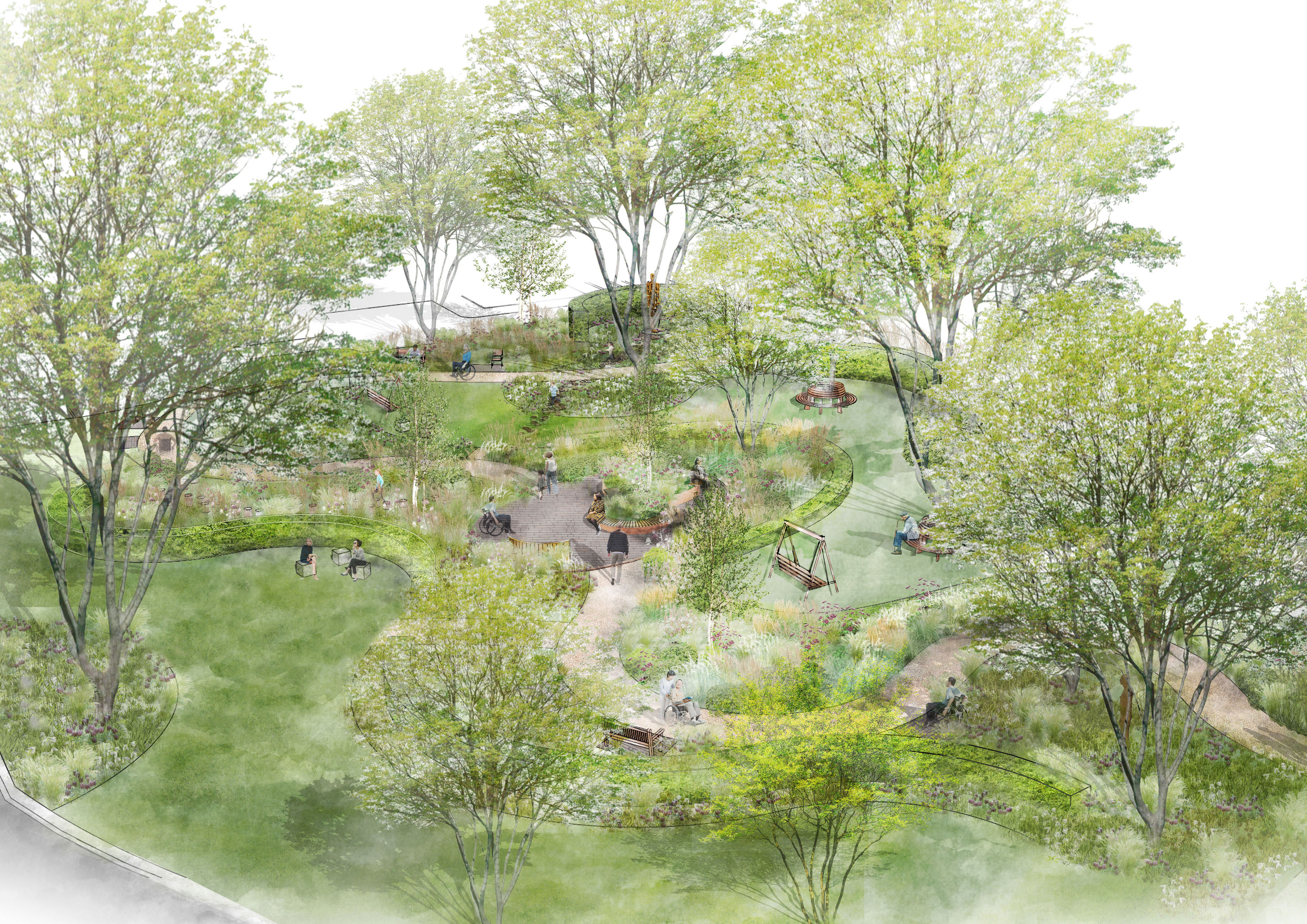 We are absolutely thrilled to announce that following  years of research, designing, planning and fundraising, we are now in a position to start the Healing Garden build!
What better time to reward the patients, their visitors and the NHS staff, who have been working 'on the front line', tirelessly, to save lives throughout the current COVID19 crisis. This garden will offer vital breathing space away from the hospital wards and provide an outdoor space for staff to take a well needed break, for patients to feel the elements of nature and also enabling socially distanced visits, if need be.
The Healing Garden was granted planning permission in a unanimous, socially distanced vote by Hillingdon council at the end of March. We have commissioned garden designer and landscape contractor  Bowles & Wyer to build the first phase of the garden, the hard landscaping. Work will commence mid-June 2020.
We plan to begin the second phase of the garden build this autumn – which is where you can help! We would really appreciate any donation, large or small to our Plant Appeal. This will enable us to complete the soft landscaping, making the garden an accessible and enjoyable place to spend time in, towards the end of a particularly difficult year for so many.
A huge THANK YOU to Artemis tree services, for generously donating their tree expertise and services to the Harefield Healing Garden. 
Follow our exciting garden build journey on    Facebook        Twitter       Instagram