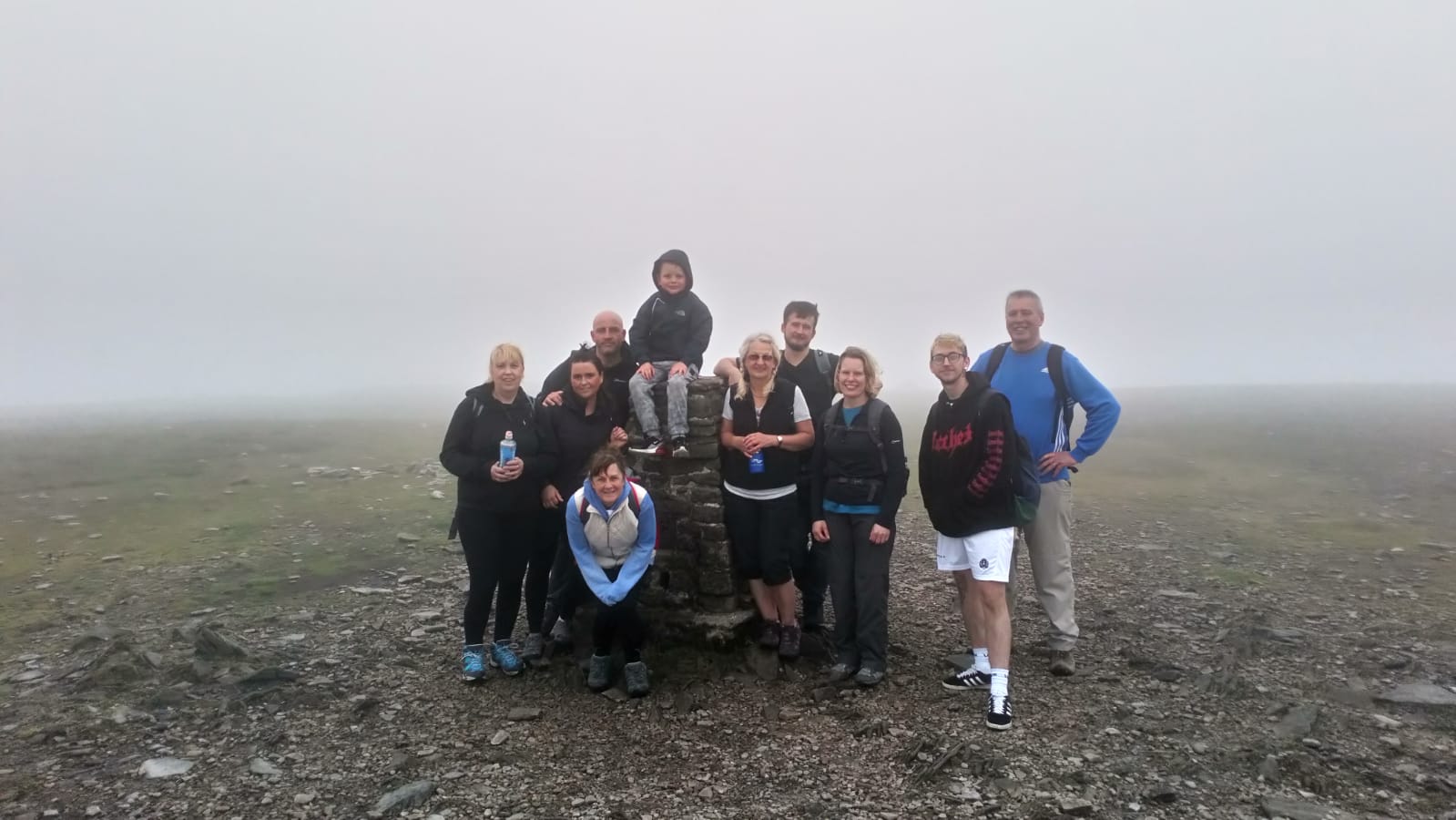 Ingleborough climb raised £406.50 in memory of Jessica Cook
A team of 9 completed the challenge from Jessica's mother's workplace, Johnsons Workwear, Manchester.
Their youngest climber was Harry Holden aged 7. Inglebrough is the tallest of the 3 Yorkshire Peaks and despite some bad weather conditions they completed the climb in 4 hours. Harry was still full of energy after the climb while they all headed for some well deserved refreshments!
The group was headed up by Jessica's mother, Rebekah. 
"Jessica was cared for by the Harefield ITU team in 2016 aged 20. She had flu and this lead to heart failure. We miss her every day, but are always grateful for the care she received at Harefield and how hard everyone worked to try to save her. 
Jess was an incredible artist and would have loved to help build a healing garden."
Rebekah has currently raised £1,177 towards the Harefield Healing garden in memory of her daughter, Jess. Thank you Rebekah!
https://www.rbhcharity.org/fundraisers/jessica-cook