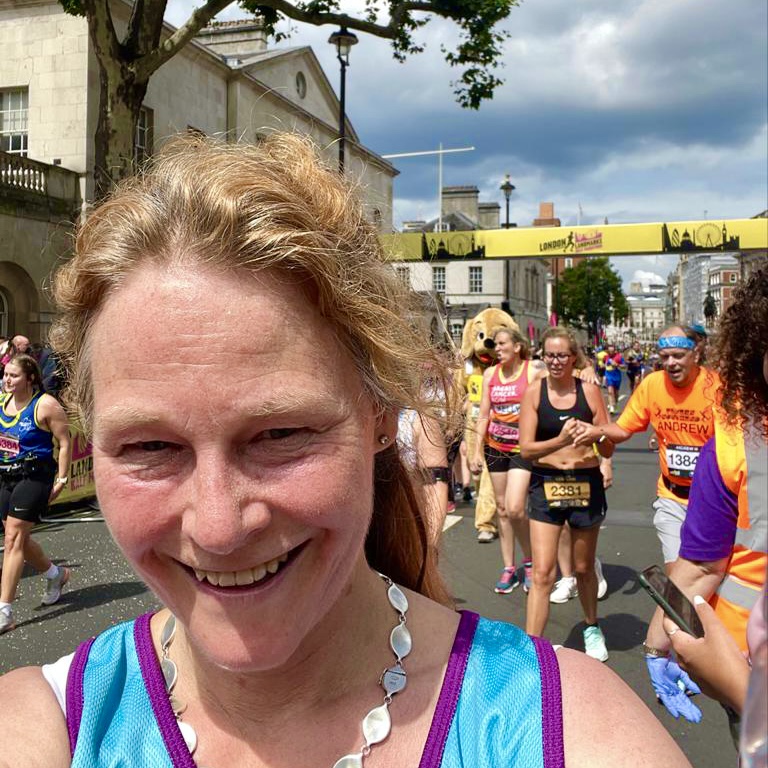 Sponsor Fiona for her Half Marathon challenge
The son of a friend received a heart transplant at Harefield several years ago; from her seed of an idea, after years of work and planning, the Garden has blossomed into reality this year. Now, further funds are needed to develop and maintain it as a vital amenity for patients, their visitors and the staff at Harefield.
Having started running very gradually a few years ago, during 2020 lockdown I found myself going further and further and so decided to enter a big event for the first time. I ran the London Landmarks Half Marathon on August 1st, raising well over £1,000 for the Harefield Healing Garden!
Fiona Tchen
Click here to sponsor Fiona for her half marathon challenge – Thank you❤️