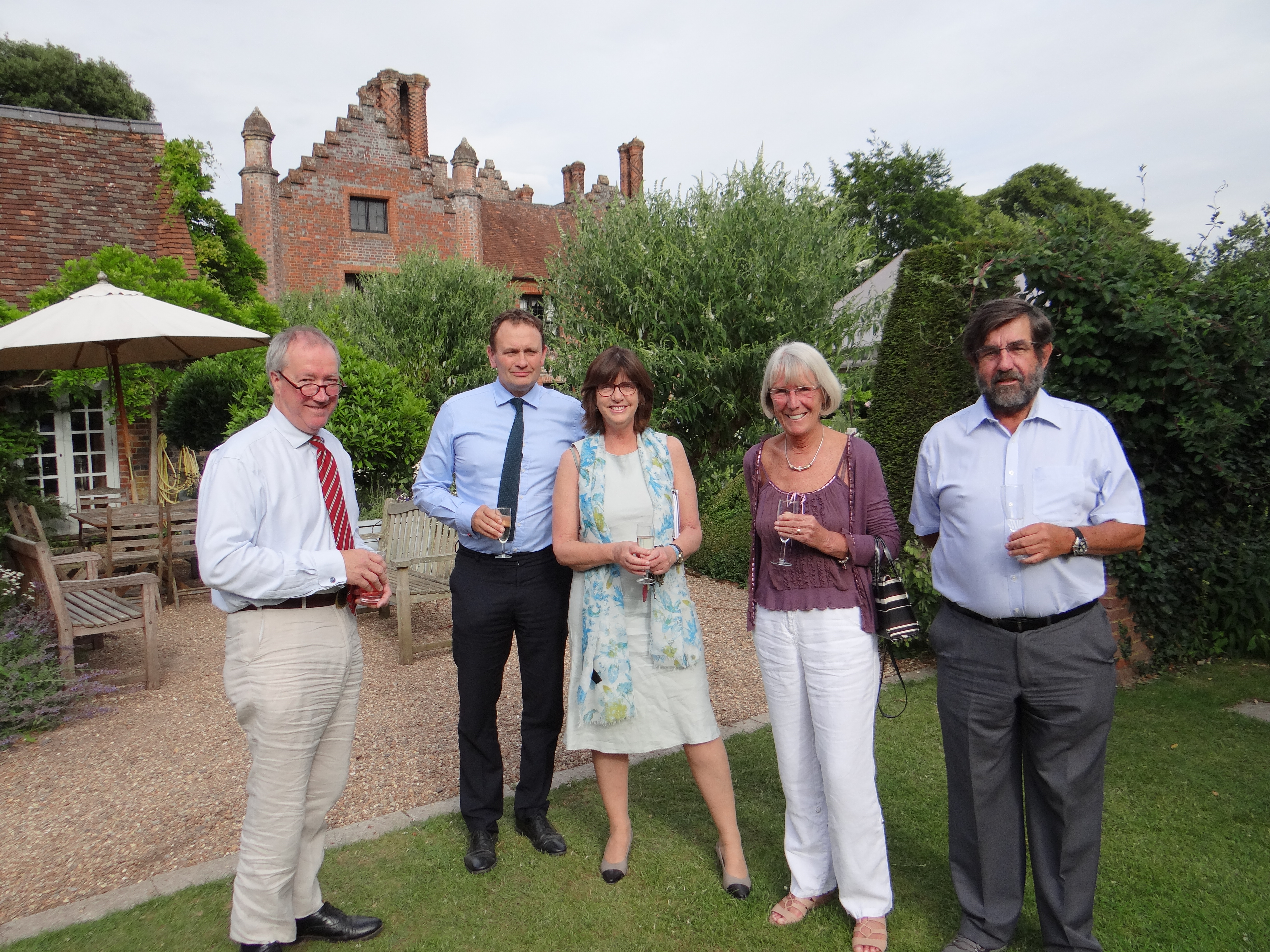 Chenies Manor Botanical Art Exhibition
Plants that Heal for the Healing Garden: 
In 2017 we held an exhibition of botanical art at Chenies Manor, courtesy of the owners, Boo and Charles Macleod Matthews.  The theme was "Plants that Heal," and consultant Dave Royston gave a short but brilliant and informative talk to friends and supporters on our opening night. Many top botanical artists throughout the country took part in painting watercolours on the theme and all generously donated the proceeds from sales of their artworks to the Healing Garden. Karen Janody from the arts team at the Brompton & Harefield NHS Trust provided invaluable help in mounting the exhibition.  Artists are continuing to help the garden.   Visit our shop to see original art, limited edition prints and greetings cards for sale. 
(Photo) NHS Trust directors Nick Hunt and Piers McCleery, Dave and Barbara Royston and Rosie Pope in the stunning gardens of Chenies Manor
https://www.cheniesmanorhouse.co.uk